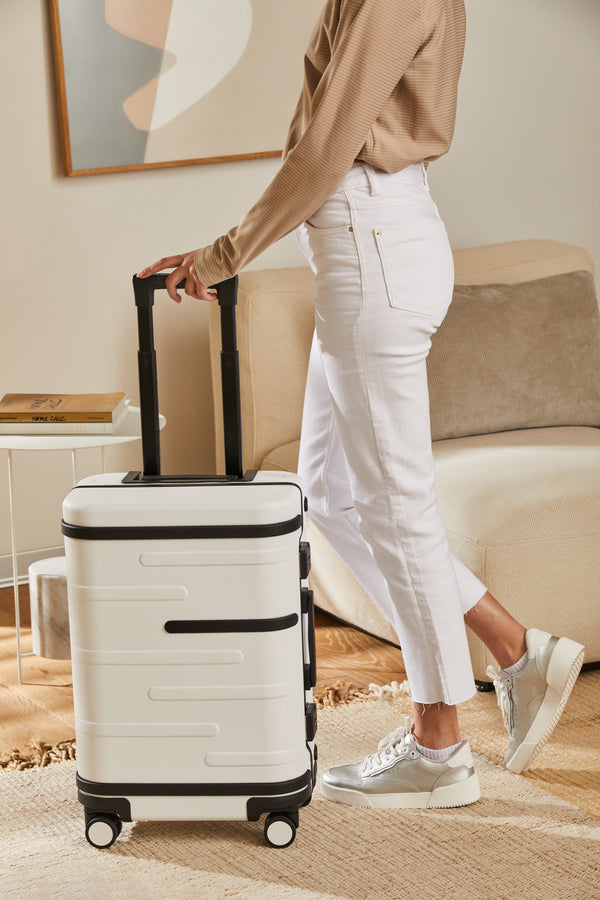 About Samsara
You're invited to join us in a better world. A sea of Samsara. 
Samsara Luggage believes in a place where borders, barriers and walls have been replaced by connectivity resonance and fluidity. A world where smart technology sets your free instead of gadgets that weigh you down. A place where intuitive innovation solves problems that stand in your way. 
Sure, Samsara Luggage makes busy lives easier. But we also do so much more than that. Because when the world embraces continuous movement together, we don't just experience more through travel, we also learn that the human race has a lot more in common than not. 
And at Samsara, we want to hero that discovery and enable those connections. 
We want to enjoy the journey as much as the destination. We want to make the world seem smaller. We want to make your possibilities feel endless. And we want to change travel for the better. 
So, dive into our sea of Samsara. The water's perfect!